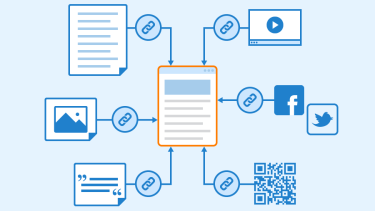 Disclaimer: The links shown here are not maintained by Abbotsford Traditional Middle School or the Abbotsford School District. Therefore, we are not responsible for the contents of these sites nor for any web links that these sites may contain. The listing of these sites are for general information. ATMS and the Abbotsford School District do not necessarily endorse these sites and the information or products listed on them. If you would like to recommend a link, notify us of a link that does not work, or have a link removed, contact the school's webmaster: Joanne McMillan @ joanne.mcmillan@abbyschools.ca.
Parent/Teacher Conferences Bookings
For our upcoming Parent Teacher Conferences will are using an online booking system.  To book an appointment with your child's POD teachers please use the 'Final Instructions for Parents for P-T Conference Booking' link below.  The link will direct you to ATMS' appointment page, once there you will be asked to SELECT either Parent-Teacher Conference or Student-Led conference depending on information below, then  your child's POD and finally,  complete your name, your email and your phone number.  The final stage, is clicking the Book Now buttom (blue at the bottom of your booking page).  You will  receive an email confirmation.  If you need to change your appointment you may use the confirmation to change the time, date, or delete / update your scheduled appointment.  
General Reference
Newspapers
Local Organizations
Athletic Clubs
Technology