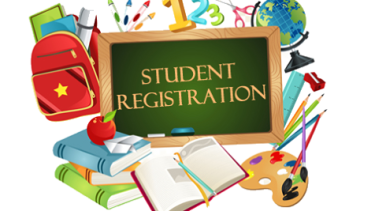 Registration Information & Forms
Dear Parents:
Please see registration procedures and required documentation below.  All forms must be filled out and complete in order to be registered.
Registrations will be accepted, in order, on February 1st, 2023 @ 8:30 AM.  A registration package will not be considered complete and will not be processed unless all documentation has been signed and supporting documents provided.  Once all documents are provided, the child will be entered onto a waitlist; if documents have not been provided, the child's registration will not be entered onto a waitlist.   We do not have online registration at this time. Registration forms must be complete and accompanied by appropriate supporting documents as detailed in the 'Registration Info' document below.
January and February is the time of year when parents begin to look for a Middle School for their Grade 5 student. If you are interested in registering your child at ATS, please read below:
Students from our two Feeder schools (King Traditional Elementary & South Poplar Traditional Elementary) will automatically be registered at ATS.  
In the last few years, ATS has had an enrollment of approximately 12 divisions, or 360 students for Grades 6-8.  This makes ATS the smallest middle school in the district, which offers a family feel and a strong sense of belonging.
The majority of our Grade 6 students come from our two feeder Elementary schools, King, and South Poplar. The remainder of our Grade 6 students come from schools through out Abbotsford and even eastern Aldergrove and Mission. We also occasionally have openings for Grades 7 and 8.  Please note, Auguston was previously considered one of our feeder schools, but is now part of the Bateman family of schools.  We do have Auguston students from year to year and the process for them to register is the same as is for non-feeder school students.  We anticipate 30-60 spaces for students new to Traditional education once the Traditional feeder school enrollment is confirmed.
If  a student is placed on a waitlist, we will call you when we have a seat for you.
All "New to Traditional" students who register at ATS in February are put on waitlists. We have a "sibling" waitlist and a "non-sibling" waitlist, however in order to be added to the "Sibling" waitlist, we MUST receive your application on February 1, 2023.  Once we have confirmed the number of seats that are available, we will start to call families off of the waitlists.
The rules regarding what qualifies as a "sibling" have changed. Students who are wanting to attend ATS and already have a brother or sister in ATS are considered "Siblings" and are put on a priority waitlist. Students who do NOT have a sibling at ATS have "non-sibling" status and are called when we have exhausted the "sibling" list.
If you have any questions, please contact Ms. Jones in the office (kendall.jones@abbyschools.ca)